The Construction Source: Building Sustainable Communities
CorWest Builders is a full-service contracting and construction management firm in the Okanagan Valley. Over the past 10 years, they have brought together the region's finest tradespeople, suppliers, and professionals, and they have delivered more than 500 residential properties, along with numerous cutting-edge commercial and institutional projects. Today, they are one of the region's most trusted names in building – they are known for their transparent customer service, their focus on community-building, and their commitment to quality workmanship.
CorWest's development partner, Troika Management Corp, is similarly known for its sustainable, forward-thinking approach. Together, the two companies have built projects like the lakeside West Harbour community, and the family-oriented Green Square Vert community in Kelowna's Lower Mission.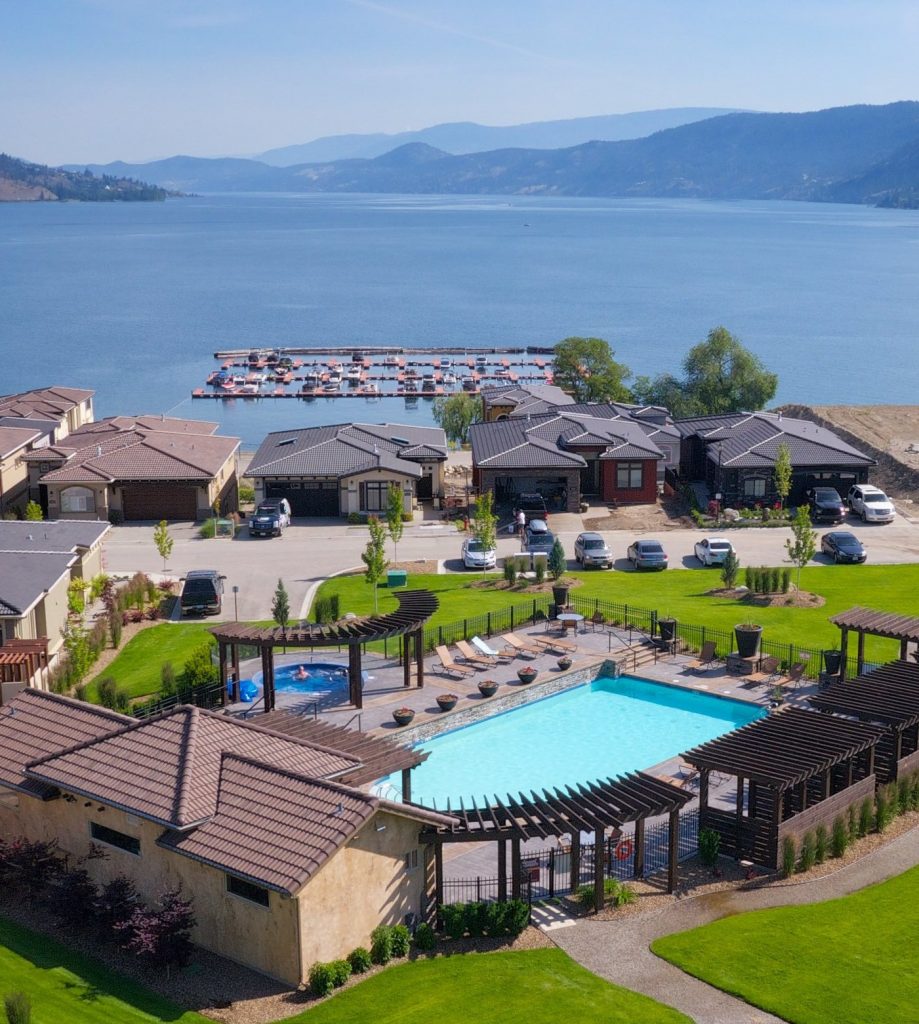 Green Square, specifically, is a community nestled in the heart of the Lower Mission. CorWest Builders is currently completing the tenth and final phase of that project, which comprises two six and seven-story wood-framed buildings. Those buildings feature a collection of condominiums, townhomes, and – exclusive to this final phase – penthouse suites.
"That's a really great project," says Rich Threlfall, President of Troika. "We started phase one in 2011, and since then so many families have made Green Square their home. We've really created a community there."
"This final phase is all about bringing that community together as a whole," adds Mike Woodroff, Vice President of Construction for Troika and CorWest Builders. "We're tying everything together from phase one to phase ten. Everything we've been working towards is going to come to fruition."
According to Rich, the public's response to Green Square has been overwhelming. The previous phases all sold out very quickly, and as of November of last year, there were only 12 units remaining from the final phase.
Rich credits the success of Green Square to a number of factors. At the top of the list, he credits the location – he calls it "the best Kelowna has to offer." Minutes away from their doorsteps, he says that residents can find "premium golfing, distinguished wineries, local eateries, quaint cafes, and shopping." There are also endless surrounding trails and pathways, including Mission Creek Greenway and the amazing Okanagan Lake, with Gyro Beach and Rotary Beach just two blocks away "It's a place with a lot of access," Mike says. "That's what I think the residents love – the access to transit, the access to bike paths, the access to beautiful beaches, to restaurants, to local shops. The location just has so much to offer."
There are also a number of high-end amenities right there on-site. That list includes a communal rooftop patio; a community garden; fitness and bike storage facilities; Modo car-share program; and an onsite dog wash station.
The quality of the architecture is also appealing, Rich believes. He says the buildings have a "unique architectural flair." Instead of going with a standard "four-story boxed building," for example, they went with a "narrower, tower-like concept."
"We built four separate towers," he explains. "That allows for better sight-lines. It allows for the unit owners to have more windows and more access to views."
Then there are the units themselves – according to Rich, almost every home in the final phase features "meticulous design, high-end craftsmanship, forward-trending urban interiors, and high-quality finishes. Again, because of the tower-like design, all homes also feature stunning views of the mountains, Okanagan Lake, and the building's own beautiful natural courtyard.
In general, Rich says, any time Troika conceives and develops a project, they put themselves in the shoes of the future owners. The process with Green Square was no exception.
"When we're looking at any potential project, we are envisioning how someone is going to live in the space," he explains. "We ask ourselves, 'What kind of lives are they going to have? How can we make their lives better?' Those questions and answers inform all of our decisions."
Like with every project, Troika and CorWest also aimed for inclusivity with Green Square. Their target market was not one particular demographic.
"We want to service everyone from empty-nesters and retirees to first-time buyers and young families," Mike says. "We wanted to create a community that was inclusive to people from all walks of life. There are obviously challenges to that, but that's always a challenge we take head-on."
CorWest broke ground on the final phase of Green Square Vert in the spring of 2021. The project is expected to be completely delivered by the fall of 2022.
In addition to working with their sister company on projects like Green Square, CorWest Builders also offers its expertise and construction services to external clients. Over the years, they have worked closely with a number of Okanagan's leading real estate development firms. For example, they have managed the construction of Haven Villas, a luxury gated community on Shannon Lake developed by Kitch – another well-known Okanagan developer. According to Mike, those external clients tend to choose CorWest because of how well they understand development, and that understanding comes from their work with Troika. The two businesses are "closely integrated," he explains, so the construction team intrinsically understands the developer point-of-view.
"We can really put ourselves in the shoes of our clients," he says. "We know how to help them create and deliver value." CorWest Builders also knows how to deliver quality, Mike adds – and their external clients also value that.
"We don't build shoeboxes," he says. "We know how to build buildings that are aesthetically pleasing, that are architecturally exciting, and that stand the test of time."
Mike credits the consistency of CorWest's quality to the caliber of their vendors and tradespeople. He says that they have been working with many of those partners for over 10 years.
"We have a strong loyalty when it comes to our partners," he says. "We won't hire people we don't trust. We know that our trades and vendors are the keys to our success as a general contractor. We'll only work with the industry's best people."
Troika was originally founded by CEO Renee Merrifield roughly 20 years ago. The founding of CorWest Builders followed about six years later. Since then, under Renee's leadership, both companies have steadily grown and evolved and survived a number of industry downturns. Since Mike has been involved with CorWest Builders – he joined in 2017 as a Senior Project Manager – he's personally seen that steady growth, even during the pandemic. He credits that stability to the company's commitment to culture and personal investment in every team member.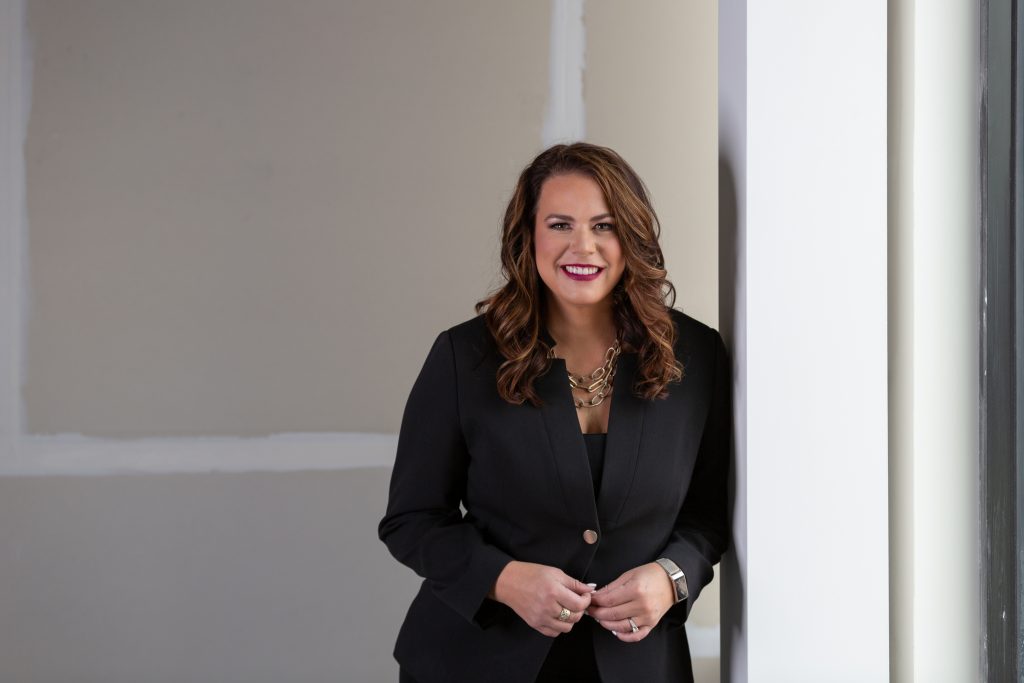 "We're not a general contractor that's looking to have people come in on a contract basis, do a project, and then move on to another firm," he explains. "When it comes to our team, we look for longevity. We want this to be a home to people for their entire career. That's something we've really worked hard on. We've tried to create a culture where people can grow and advance their careers. That's really important to us."
Rich joined Troika in 2012 – he started as a Development Project Manager and worked his way up to President – and he's observed the same steady growth on the development side.
"Our philosophy is all about putting people first," he says. "We want to hire and retain the most talented people. We believe that's why we've had such staying power in the Okanagan."
"At the same time, we believe we still have a long way to go," he adds, "and we believe we have the right team here to do that."
As for the direction they want to go, Rich says that Troika's goal is to be diverse. In the near term, for example, they plan to introduce more rental products to the market.
"There's a strong need for that in our community," he says. "We want to help deliver that supply."
Troika also has a commercial division, and they are looking to expand in that sector moving forward. Rich says they are working on a couple of significant sites right now, and they have a number of future opportunities in the pipeline.
"We're really excited about that," Rich says. "We see commercial as being another pillar to our organization."
Lastly, Rich says he wants both Troika and CorWest – and the employees of Troika and CorWest – to become even more involved in the community. He says that's always been a priority and strength of both companies, but he believes they can do even better.
"We're giving back, and we're encouraging our team to give back," he says. "That's just part of our culture. I think it's an underrated part of what makes us a company that people like to be a part of."
Article first appeared in the Construction Source Magazine – January 2022 Issue